Animal Print Personal Checks
$6.99
From leaping lizards to colorful parrots, these ...
$6.99
Go wild with extreme giraffe prints in this hot pink and ...
$6.99
Hot colors and leopard prints add pop to your personal ...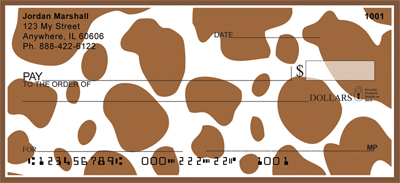 $6.99
How now, brown cow! This fun and playful personal ...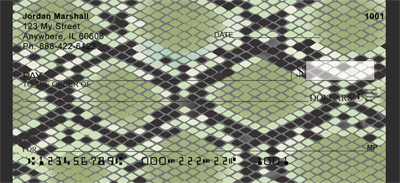 $6.99
Be bold with this unique series of neutral yet ...
$6.99
Show off your chic side with this designer crocodile skin ...
$12.99
Faux Fur is a fun print for animal lovers. This playful ...
$6.99
Moo moo mooove on these popular personalized ...
$6.99
The infamous zebra famous for its intricate zebra ...